Welcome to this site!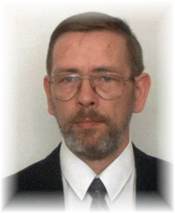 This is the Web-Site of Dr. Holger Frommert, international consultant. I have a more then 20 years experience in the consulting area, working the most of the time in countries in Latin America and Asia.
I was working in the assignments to different projects mostly as freelancer in different contracts, all assigned outside of Germany by 2 consulting enterprises. The projects usually are financed by governments or multinational organizations. So I was working for the German government, for the European Union, for the International Organization of Migration and others.
The mission of this site is to show the different working areas I have had in these 20 years, mostly over a longer term in each project. Only in tree cases I was working in short time projects. The covered issues are different, starting in the IT area, going over energy end environment consulting, until normal business consulting tasks, like outsourcing of business.